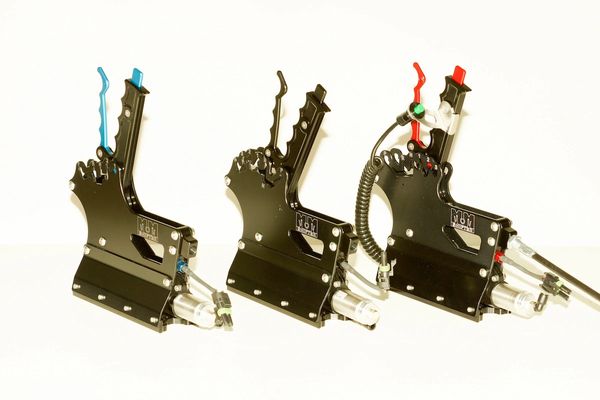 M&M Shifter
M&M Shifters are THE BADDEST shifters on the market! They are also the lightest option available too and 100% MADE IN THE USA 🇺🇸!! The Shifter includes standard 5ft cable, stainless steel brackets and air ram for $870 shipped in the USA! If you want a new color not listed give us a call! 
Availible added options: 
Shifter mount that receives 1" tubing $40
Humphreys air solenoid $75
Transbrake button with bracket $75
Availible for Powerglide, reverse pattern th400, th400 neutral safety, 2 Speed 400 And 4l80! 
Please call before ordering if you're outside of the United States!